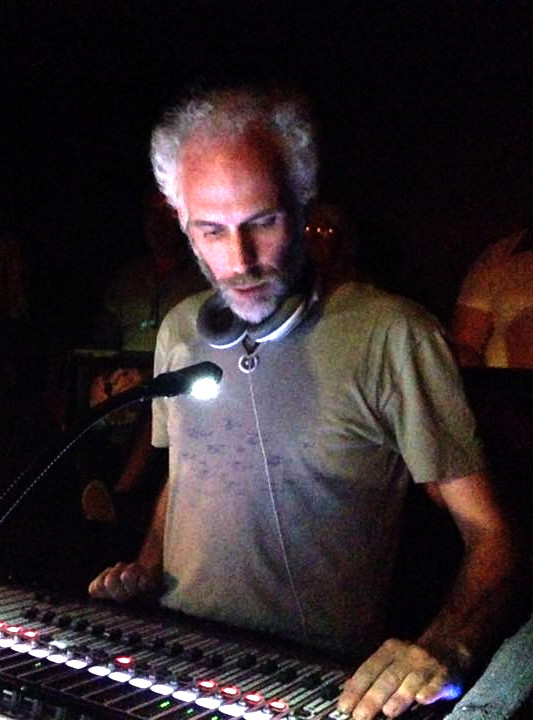 Aidan Floatinghome
– SOUND-ENGINEER
– TONTECHNIKER
– INGÉNIEUR DE SON
I am a Berlin-based, Irish-born sound-engineer.
I have been touring for the past twenty years as a live sound-engineer working on about 100 shows each year, mostly in Europe, but also in America, Canada, Africa, Australia, New Zealand and Japan.
I regularly work in venues of all sizes from intimate 50-seat venues to 6,000 capacity halls, passing through all manner of churches, festivals and club venues in between including Lido and Prachtwerk in Berlin, Gloria in Köln, Zenith in Paris, Brixton Academy in London, Whelans and Olympia in Dublin, to mention a few.
I have worked as front-of-house sound-engineer for various bands and artists since 2008 including Wallis Bird (solo folk-pop), Four Winds (4-piece traditional irish), Tralalka (7-piece traditional baltic), Nina Hynes (5-piece dream pop), Dee Mulroney (duo spoken-word and vocal-music).
I have also been sound-engineer and technical organiser, installing and looking after festival stages, for example, Craw (2018) and X-jazz (2016) in Berlin; i have worked on touring sound teams for artists such as Jan Böhmermann; or on theatre productions such as Growler.
The majority of my work is as live sound-engineer, but i sometimes work as a recording engineer, principally capturing live concerts and video sessions, including:
Chilly Gonzales live session

As Fanning live session

Wallis Bird concert video

Christopher Colm Morrin concert video

I began my sound-engineering career in the days of analogue equipment, and have since had plenty of hands-on experience with most of the digital consoles in general circulation over the past fifteen years.
www.floatinghome.org/soundengineer
aidan [ at ] floatinghome [ dot ] org
June 2022
—
:: TRAINING ::
– Trinity College Dublin, undergraduate degree [1999 -> 2004]
Information and Communications Technology
– City & Guilds, certificates [1998]
Sound-engineering